Balázs Virágh
Pakhawaj Artist
---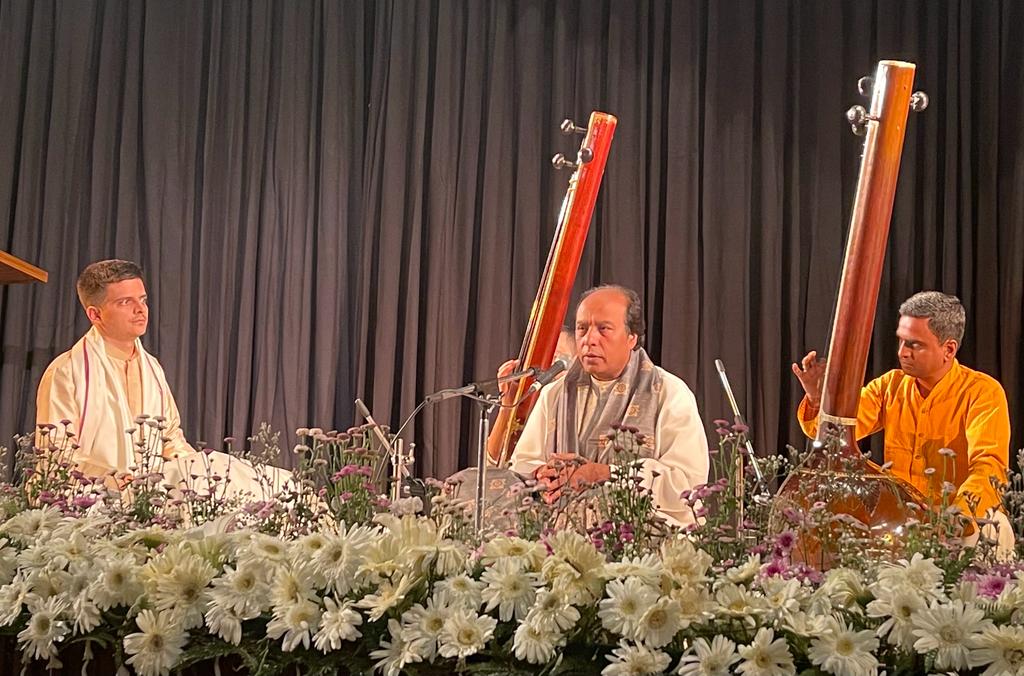 Balázs Virágh is a Hungarian musician with a deep passion for Indian classical music, specializing in the Pakhawaj, an ancient percussion instrument. With over a decade of training in Indian classical music, Balázs has dedicated himself to mastering the intricacies of this remarkable instrument.
In his quest for mastery, Balázs sought out the revered Pakhawaj Guru, Pandit Mohan Shyam Sharma. Ever since, within the traditional guru-shishya parampara, Balázs has been fortunate to receive guidance and knowledge from the maestro of Shri Nathdwara Gharana, shaping his understanding of the Pakhawaj's rich heritage.
Recognizing Balázs's talent and dedication, the Indian government's Indian Council for Cultural Relations (ICCR) awarded him a scholarship to further his Pakhawaj studies in India. He spent a year at the Sangeet Natak Akademi Kathak Kendra, under the guidance of Shri Shashikant Pathak, an established Pakhawaj maestro and the son of Pandit Ramakant Pathak of Shri Nana Panse Gharana.

In addition to his dedication to Indian classical music training, Balázs is also a performing artist. He has shared his expertise through lectures and solo performances in India and around the world. He has collaborated with many renowned Dhrupad masters as an accompanist such as Padmashree Ud. Wasifuddin Dagar or Pt. Nirmalya Dey. His artistic reach extends to Kathak and Odissi dance performances, as well as fusion projects, showcasing his versatility. He has contributed to the recording of Dhrupad albums as an accompanist and has also released his solo album titled "Mridang Vadan," wherein he presents the captivating and time- honored traditional Pakhawaj music of the Shri Nathdwara Gharana.

Passionate about preserving the pure and original form of Pakhawaj music, Balázs endeavors to popularize this mesmerizing art form in Europe. He strives to conserve the beauty and essence of the old-style Pakhawaj music, ensuring its continuity for generations to come.